Tear ( آنسو )
آنسوؤں سے رونا صحت کیلئے مفید قرار
ماہرین کا کہنا ہے کہ ہفتے میں کم از کم ایک بار کُھل کر رونا دماغی صلاحیتوں کو بہتر بناتا ہے، ماہرین کی جانب سے آنسوؤں سے رونا تجویز کیا گیا ہے کیوں کے اس کے نتیجے میں ذہنی تناؤ سے بھی نجات ملتی ہے۔
جاپان میں کی جانے والی ایک تحقیق کے نتیجے میں یہ بات سامنے آئی ہے کہ بالغ اور نا بالغ افراد کے لیے ہفتے میں کم از کم ایک بار کھُل کر آنسوؤں سے رونا مفید ہے، اس کے نتیجے میں طالبِ علموں اور سخت ذہنی محنت کرنے والے افراد میں پائے جانے والے ذہنی اور اعصابی تناؤ میں کمی واقع ہوتی ہے۔
ماہرین کی جانب سے ہنسنے، آرام کرنے اور کافی کا ایک کپ پینے سے بہتر اور زیادہ مؤثر رونے کو قرار دیا گیا ہے جبکہ رونے کے دوران آنکھوں سے آنسوؤں کا بہنا ضروری ہے۔
محققین و ماہرین برائے ذہنی امراض کا کہنا ہے کہ رونے کے لیے جذباتی فلموں کا سہارا لیا جا سکتا ہے۔
جاپانی ماہرین کے مطابق رو لینے سے دل ہلکا اور پریشانیوں اور غموں سے لڑنے میں بھی مدد ملتی ہے۔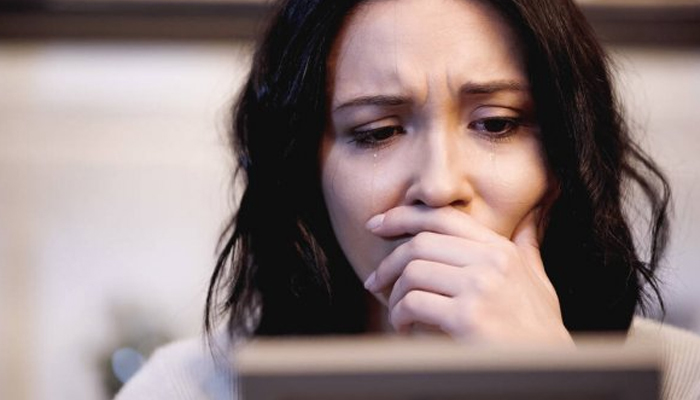 Tear ( آنسو )
Crying with tears is good for health
Experts say that crying openly at least once a week improves mental abilities, experts have suggested crying with tears because it also relieves mental stress as a result.
A study conducted in Japan has found that it is beneficial for adults and minors to cry openly at least once a week, as a result of students and hard-working people. Reduces mental and nervous stress in individuals.
Experts say that crying is better and more effective than laughing, relaxing, and drinking a cup of coffee, while it is important to shed tears while crying.
Researchers and psychiatrists say that emotional films can be used to cry.
According to Japanese experts, crying lightens the heart and also helps to fight worries and sorrows.
Visit My Youtube Channel.