Vitamin D ( وٹامن D )
صرف ہڈیوں کیلئے نہیں, وٹامن D جِلد کیلئے بھی مفید
ہمارے جسم کو مناسب طریقے سے کام کرنے کے لیے مختلف قسم کے وٹامنز اور منرلز کی ضرورت ہوتی ہے، کسی بھی وٹامن کی کمی مختلف مسائل پیدا کر سکتی ہے۔ ہماری جِلد اور بالوں کو کچھ وٹامن اور معدنیات کی بھی ضرورت ہوتی ہے، وٹامن ڈی کو ہمارے جسم کے لیے انتہائی اہم سمجھا جاتا ہے۔
جِلد اس کی پیداوار کا قدرتی ذخیرہ ہے، سورج کی روشنی کی کمی اور ناقص خوراک وٹامن ڈی کی کمی کی دو عام وجوہات ہیں۔ جسم میں وٹامن ڈی کی کمی جِلد کے بہت سے مسائل جیسے خشک جِلد کا باعث بن سکتی ہے۔
وٹامن ڈی میں اینٹی بیکٹیریل خصوصیات بھی ہوتی ہیں، اس کی کمی جِلد پر کیل مہاسوں کا سبب بن سکتی ہے اور ساتھ ہی اس کی کمی جھریوں اور باریک لکیروں کی ظاہری شکل کا باعث بن سکتی ہے۔
سورج کی روشنی جسم میں وٹامن ڈی پیدا کرنے میں اہم کردار ادا کرتی ہے، خاص طور پر ہائی ایس پی ایف سنسکرین کے بغیر۔ تاہم کئی غذائی ذرائع ایسے ہیں جو غذائیت سے بھرپور ہوتے ہیں جنہیں آپ متبادل کے طور پر استعمال کر سکتے ہیں جیسے انڈے کی زردی، بعض مچھلیاں (سالمن ، سارڈینز، ٹونا) ، اور وٹامن ڈی سے بھرپور دیگر غذائیں۔
آپ کی صحت مند اور چمکتی ہوئی جِلد کیلئے وٹامن ڈی کے کچھ فوائد:
وٹامن ڈی سوزش کو کم کرنے میں مدد کرتا ہے، یہ ہلکے سے درمیانے درجے کی سوزش کے طور پر کام کرتا ہے۔
وٹامن ڈی میں اینٹی بیکٹیریل خصوصیات پائی جاتی ہیں جس کی وجہ سے یہ جِلد کو جراثیم اور نقصان دہ کیمیکل سے بچاتا ہے۔
وٹامن ڈی ماحولیاتی نقصانات کو کم کرتا ہے، یہ ایک اینٹی آکسیڈینٹ کے طور پر کام کرتا ہے اور ہمیں قبل از وقت بوڑھا ہونے سے بچاتا ہے۔
وٹامن ڈی میں نمی ہوتی ہے جس کی وجہ سے یہ ہماری جِلد کو پانی کی کمی سے محفوظ رکھتا ہے۔
یہ مدافعتی نظام کے خلیوں کی پیداوار کو بڑھا کر جِلد کی قوت مدافعت کو بڑھاتا ہے۔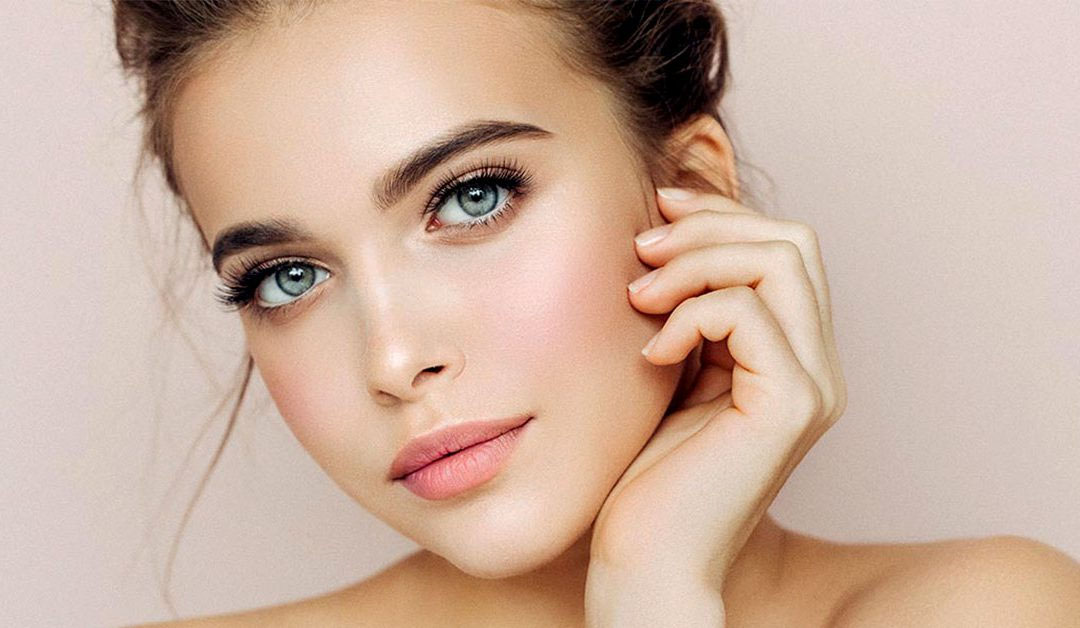 Vitamin D ( وٹامن D )
Vitamin D is good not only for bones but also for skin
Our bodies need a variety of vitamins and minerals to function properly, any vitamin deficiency can cause various problems. Our skin and hair also need some vitamins and minerals, vitamin D is considered very important for our body.
The skin is a natural source of its products, lack of sunlight and poor diet are two common causes of vitamin D deficiency. Lack of vitamin D in the body can lead to many skin problems such as dry skin.
Vitamin D also has antibacterial properties, its deficiency can cause acne on the skin and at the same time, its deficiency can lead to the appearance of wrinkles and fine lines.
Sunlight plays an important role in producing vitamin D in the body, especially without high SPF sunscreen. However, there are many nutritional sources that you can use as an alternative, such as egg yolks, certain fish (salmon, sardines, tuna), and other foods rich in vitamin D.
Here are some benefits of Vitamin D for your healthy and glowing skin:
Vitamin D helps reduce inflammation. It acts as a mild to moderate inflammation.
Vitamin D has antibacterial properties which protect the skin from germs and harmful chemicals.
Vitamin D reduces environmental damage It acts as an antioxidant and protects us from premature aging۔
Vitamin D contains moisture that protects our skin from dehydration۔
It boosts the skin's immune system by increasing the production of immune system cells۔
Visit My Youtube Channel.